We're excited to announce the latest addition to our Performance line of products, designed by gamers, for gamers: The Plugable Performance Onyx Gaming Headset. The Onyx (TRRS-HS53) features premium plastics that are sturdy but help to keep the weight and comfort balanced. It features high-quality synthetic leather and cloth for contact points, sturdy brushed aluminum framing for adjustment hinges, and punchy dynamic audio drivers that reproduce sound as the designer intended. The retractable microphone won't leave your teammates straining to hear you, and you can rely on it staying exactly where you position it.
As a special thank you to our fans and followers, we're offering a limited time 10% launch discount to Amazon Prime members who purchase on Amazon.com. Simply clip the 10% coupon on the Amazon listing prior to purchase and the discount will automatically be applied. (Act quickly though — this launch discount is only available for a few days!)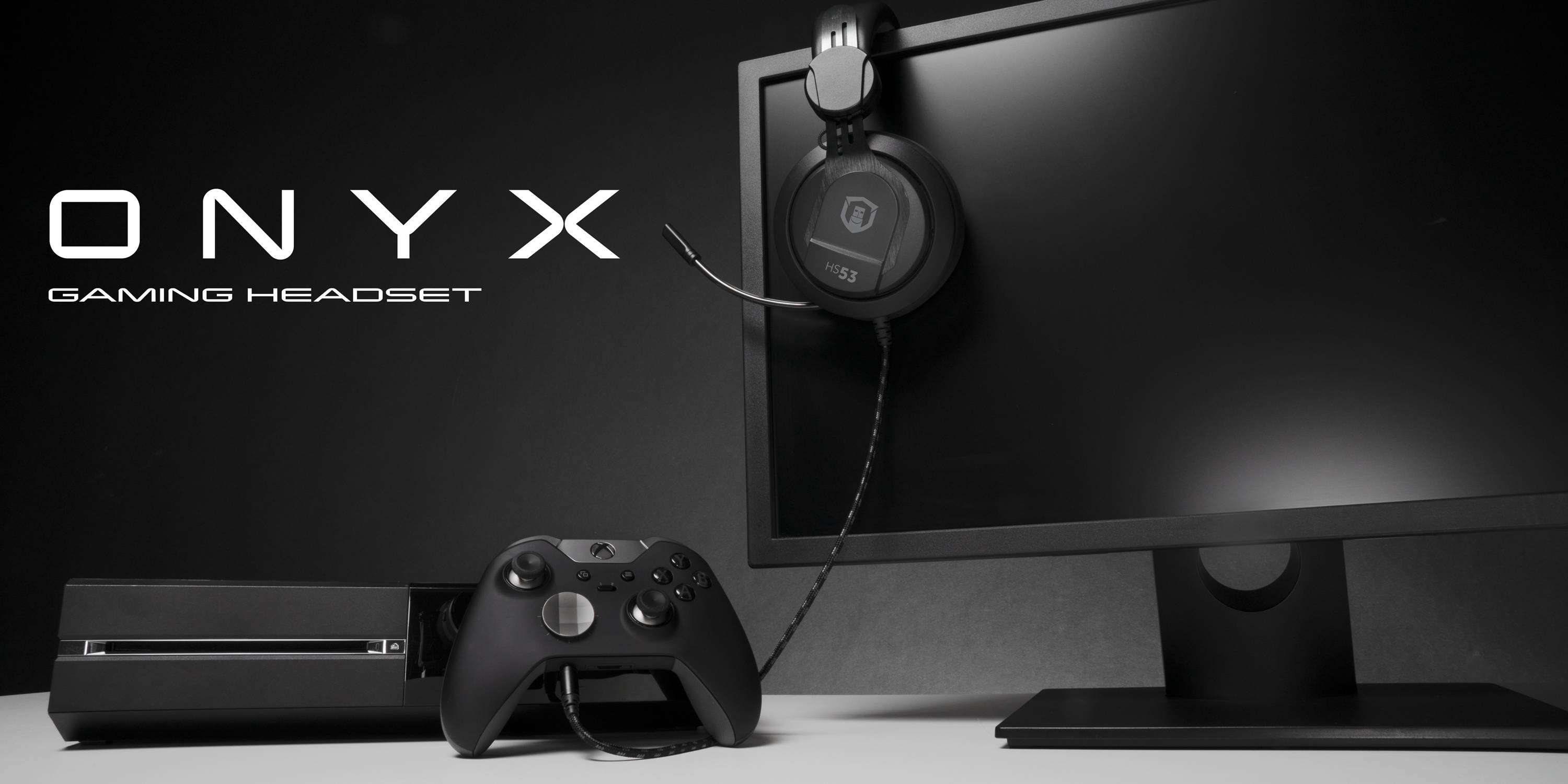 The Onyx HS53's stereo 53mm large surface area dynamic drivers reproduce the developer's original vision for the audio with accuracy and clarity. No virtual surround marketing gimmicks here. The reality is that a well-designed stereo implementation puts both of these marketing ploys to shame. Modern games have fantastic stereo sound design that accurately positions audio elements in your game environment using advanced binaural audio techniques that the Onyx excels at.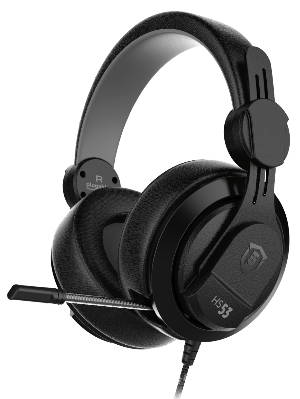 Connectivity is provided by a 3.5mm TRRS connection for the microphone and headphones channels which is supported by phones, tablets, DualShock® 4, and Xbox® One controllers, as well as on the Nintendo® Switch console. A lengthy 3.5mm TRRS to 2x 3.5 TRS Y-cable is included to connect PCs, no matter where your rig is placed, and we've included an optional cable with in-line volume and microphone mute switch which also acts as an extension cable.